It's been a quiet December at Cal State LA's C
ollege of Arts and Letters.

With the winter break, furlough days, and the always cold and silent week before winter
quarter begins, I look forward to students, faculty, and staff returning to enliven the atmosphere.
This year it was nice to stay home for the holidays. My break started off with a cheery evening at Disney Hall with the wonderful singers of Chanticleer.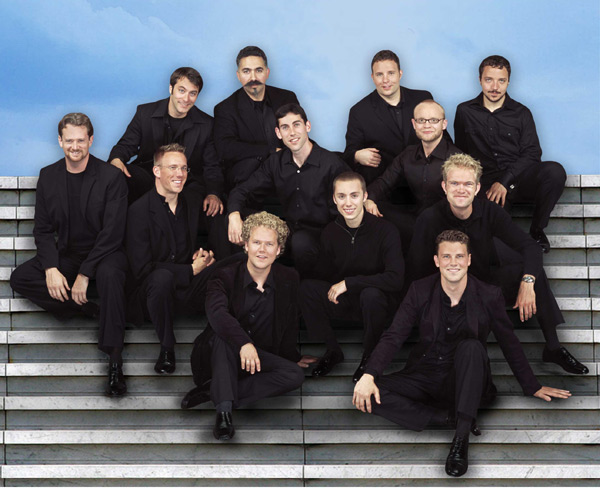 This year, I sat up close (the fourth row) and it was interesting to hear more of the individual voices than two years ago when I sat way in the back of the hall. I showed some visitors our campus and had lunch twice at La Serenata de Garibaldi, my favorite Mexican restaurant in Los Angeles. Great sauces, fresh food, friendly service, near downtown, and cheap valet parking—what more could one want?
Staying in town, I also had time to see several films. Up in the Air has a strong, oh too contemporary storyline about laying off people en masse and the camera just loves George Clooney. I also enjoyed Pedro Almódovar's latest film, Broken Embraces, but I'm certain you'd appreciate the film more if you
have seen Women on the Verge of a Nervous Breakdown and others of his films that this latest references. The camera, by the way, also loves Penelope Cruz, one of Almódovar's persisting muses. An Education was well worth seeing, particularly for any young high school or college students thinking of dropping out of school.
In this short post I can't do justice to A Single Man, surely one of the worst adaptations of a novel I can recall. It's one thing to make artistic choices necessary in any case for adaption, another to betray the very meaning of a text. I'm working on a short, separate piece just on that unintended disaster flick. Tonight I'm off to see an English-themed film, either Young Victoria or Sherlock Holmes.
I also did lots of cooking this holiday season! Several pairs of friends came over throughout the last two weeks and for Christmas I did a full turkey dinner with an overabundance of trimmings.
It's good that the food court is shut down here this week; I'm bringing leftovers from home, mostly little cuties and Harry and David pears I need to finish before they go bad. Despite my progress, I still will need to find room in the freezer for all that turkey soup I made.
And so I wind down towards New Year's Eve, once my least favorite holiday—until I let go of great expectations. I'm going to a friend's party this year, but no dancing! January 1st I'll likely toddle down three blocks to Colorado Blvd to watch some of the Rose Parade.
Happy new year to you (whenever your new year begins)!